Sharlene is having this bomb ass contest over at
dairy of a shopaholic
. She came up with this great idea for a contest that I had to get in on. It's perfect for all make-up artists( or aspiring ones).I had fun researching the different techniques of Arabic make-up. So here's everything.......
Rules & Requirements:
·First of all you must be a member of blogger.
·You must be a follower of my blog.
·Post as an entry to your blog. Copy these rules onto your entry and link back to this post.
[To copy, highlight and then press ctrl+c, right click has been disabled]
·Take a picture of: Your face, one with your eyes opened and one closed. And a freestyle pose. ·Also include your inspirational photo, if any. Don't forget to list down and take a picture of the products you used.
·Send in your contest entry url as a comment to this post only [for organizational purposes].
All others will not be acknowledged, sorry!
Deadline:
August 31, 2009 11:59 PM Guam Time - That's about 3 weeks from now, so you have plenty of time.
Note:
Guam time is advance a few hours from U.S.
So before I start posting pics let me remind you that this IS pic heavy..... also I lost my digi cam so all I have is my camera phone. Sorry for the poor quality pics but I think you can get the feel for what I was going for.
Also I didn't use any props or extras cause I wanted to have the focus on my make-up n what I did. As you will see I even pulled my hair back and did close ups on my make-up.
PLEASE CLICK ON PICS FOR FULL IMAGE. SOME ARE TOO BIG TO FIT ON MY BLOG AND I DON'T WANT TO RE SIZE THEM.....THANKS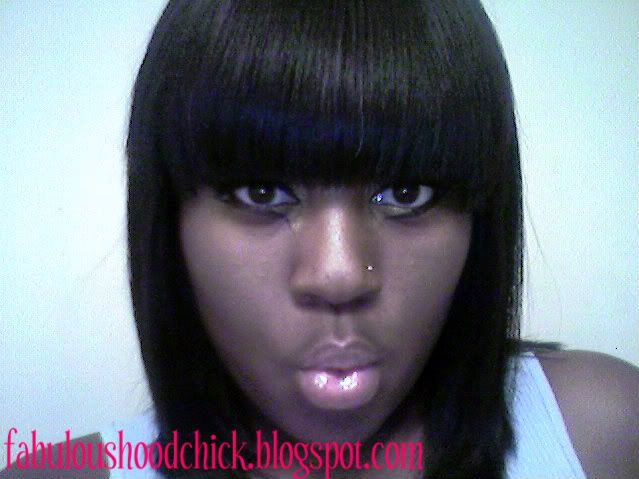 Just a teaser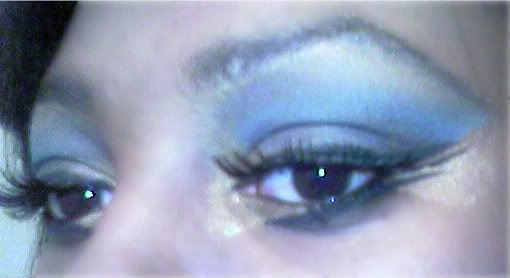 OK I'm clearly cam whoring at this point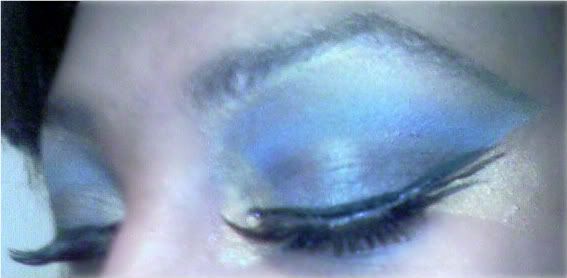 I think you can see most of the detail in this one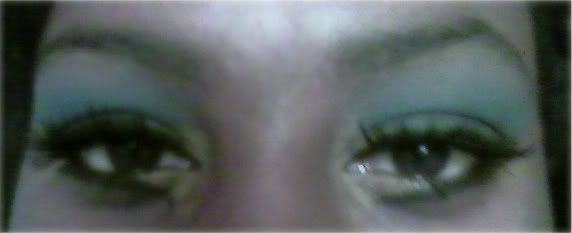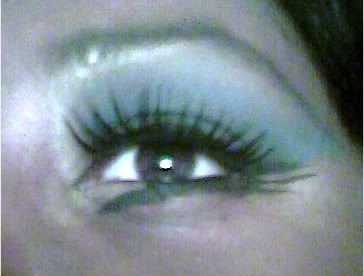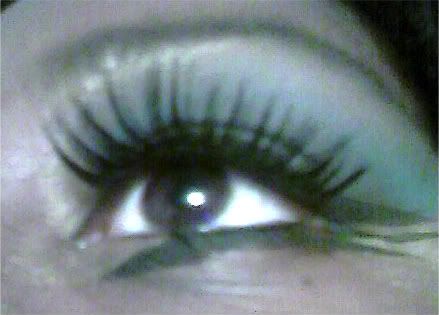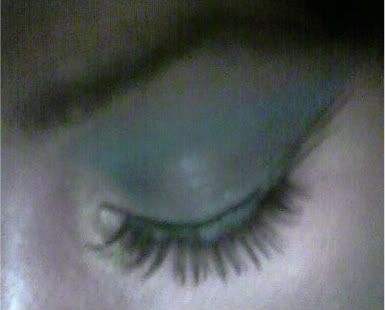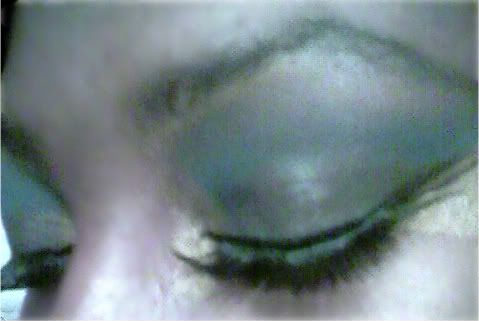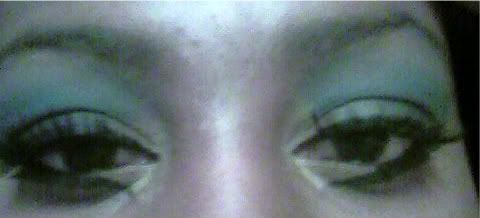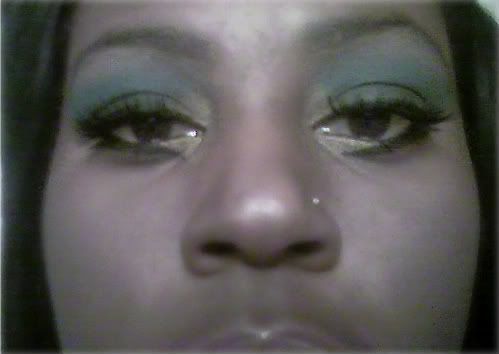 Ugh... fat face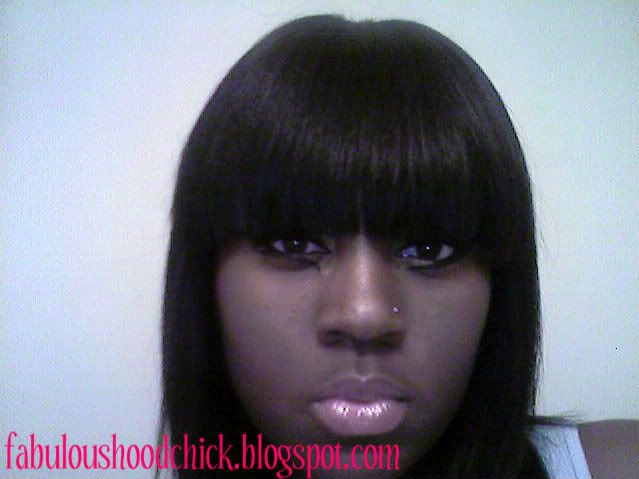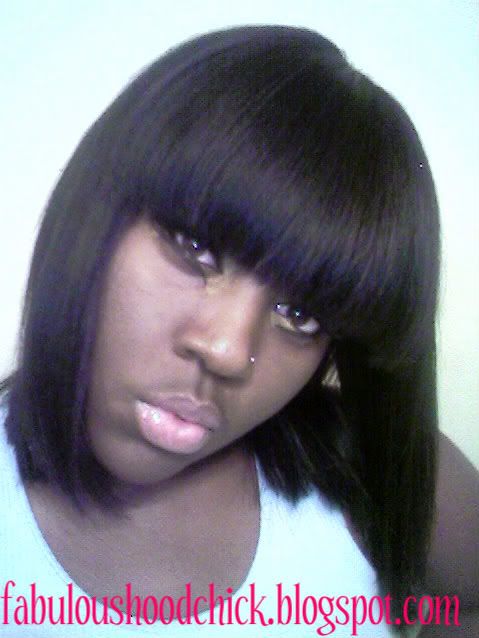 What I used
So most of the items I used came in this BIG ASS make-up kit I got earlier in the year as a gift ( which triggered my want to become a make-up artist) so they have no name..... I know I know... what a loser using generic make- up.... hopefully I win and get my hands on one of those pallets. But I used cover girl foundation
the gold is NYX....
yep that's pretty much the only name band things in this pic.
The eyelashes(which I lost in the club friday) are #203 from the beauty supply store
Also not pictured, vicky secret Beauty Rush lipgloss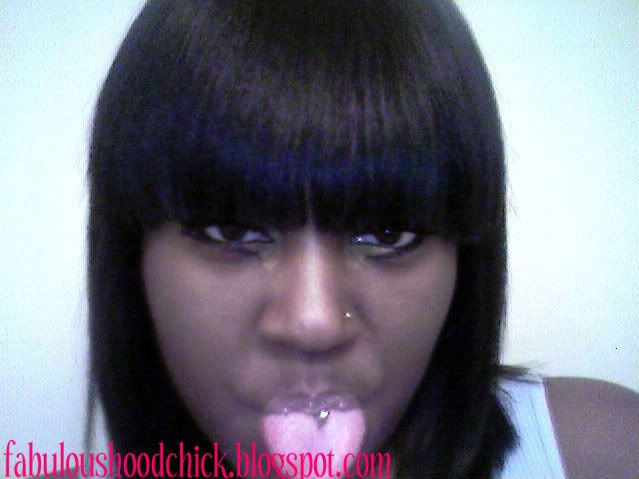 See you whores later!!
N e body think my bang is too long?? I kinda like it